Nordic Presence – Local Knowledge
Recruitment solutions in the Nordics
We believe that local knowledge is vital when recruiting in the different markets in the Nordics!
With strategically located offices in Sweden, Denmark, Finland, and Norway, we provide comprehensive coverage across the Nordics. Our dedicated recruitment consultants, based in each individual Nordic country, possess an in-depth understanding of the local market dynamics. This localized expertise allows us to tailor our approach and deliver superior results.
As an autonomous agency, we pride ourselves on being owner-operated by our management team. This hands-on involvement ensures that every assignment is managed seamlessly from inception to completion, guaranteeing the utmost attention to detail and quality.
Our mission is to assist clients in identifying exceptional talent for all positions. Leveraging our expansive network and industry insights, we source candidates who not only meet but exceed expectations.
At Carpenova Nordic, we excel in identifying and engaging top-tier talent across all levels in the Nordics. Whether you're searching for executive leadership or specialized expertise, we have the resources and dedication to deliver unparalleled recruitment solutions.
Collaborating with Carpenova Nordic means that as an organization, you can leverage the expertise of a trustworthy local recruiter with a Nordic reach.
We have special knowledge in finding talents within Life Sciences, Automotive, Construction and Manufacturing Industry in Norway, Sweden, Finland and Denmark.
Nordic Presence – Local Knowledge
One contact – local coordinator
Time efficiency & Quality Assurance
Consistent process – transparent price strategy
If you are seeking talents in Norway, Sweden, Denmark or Finland, feel free to reach out to our team.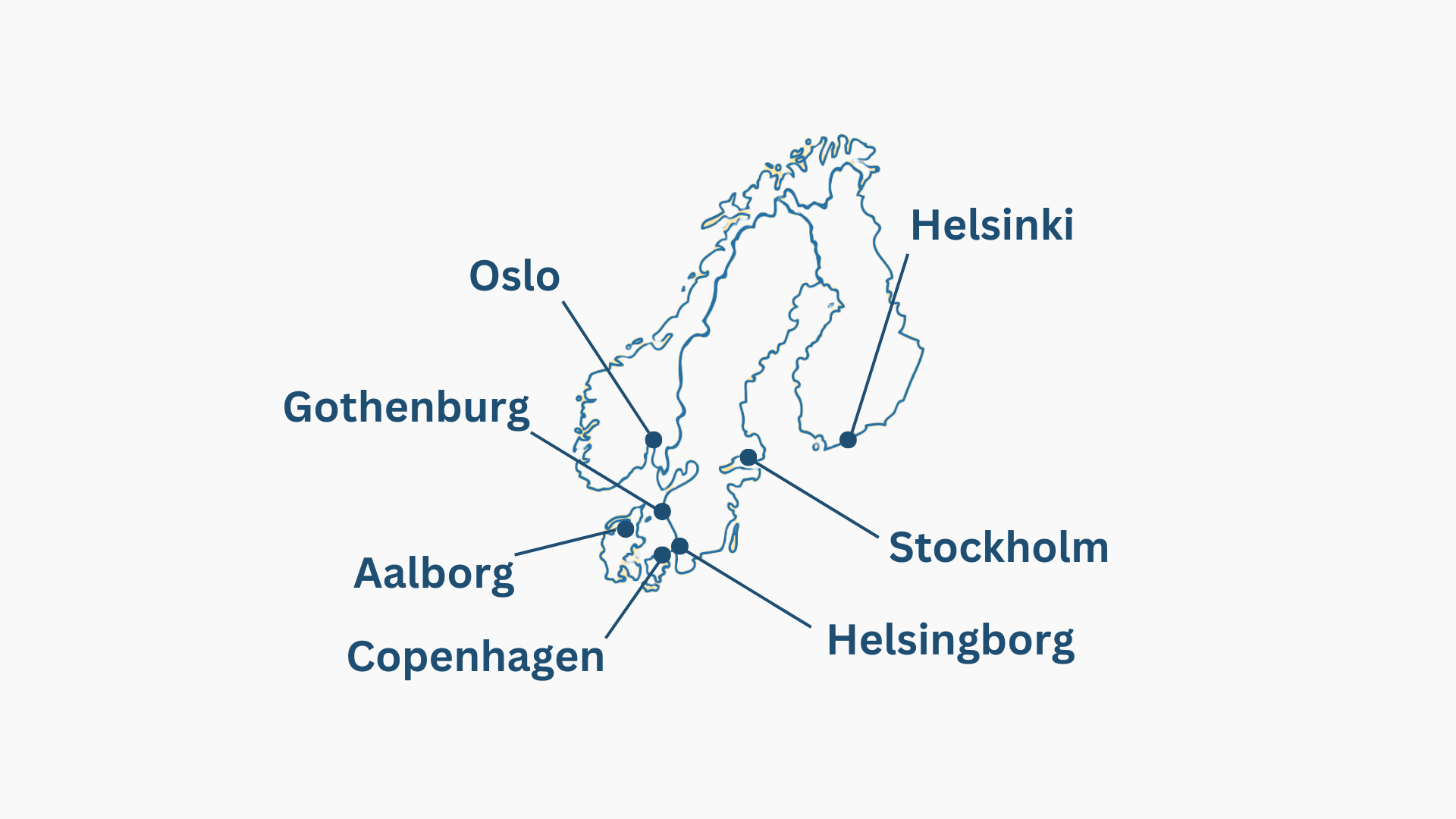 Göteborg
Järnvågsgatan 3
413 27 Göteborg
Stockholm
Klarabergsviadukten 63
101 23 Stockholm
Helsingborg
Järnvägsgatan 7
252 24 Helsingborg
Danmark
Klokkestøbergade 11
9000 Aalborg
Norge
Martin Linjed vei 25
1364 Fornebu
Finland
Itälahdenkatu 22 b
00210 Helsingfors